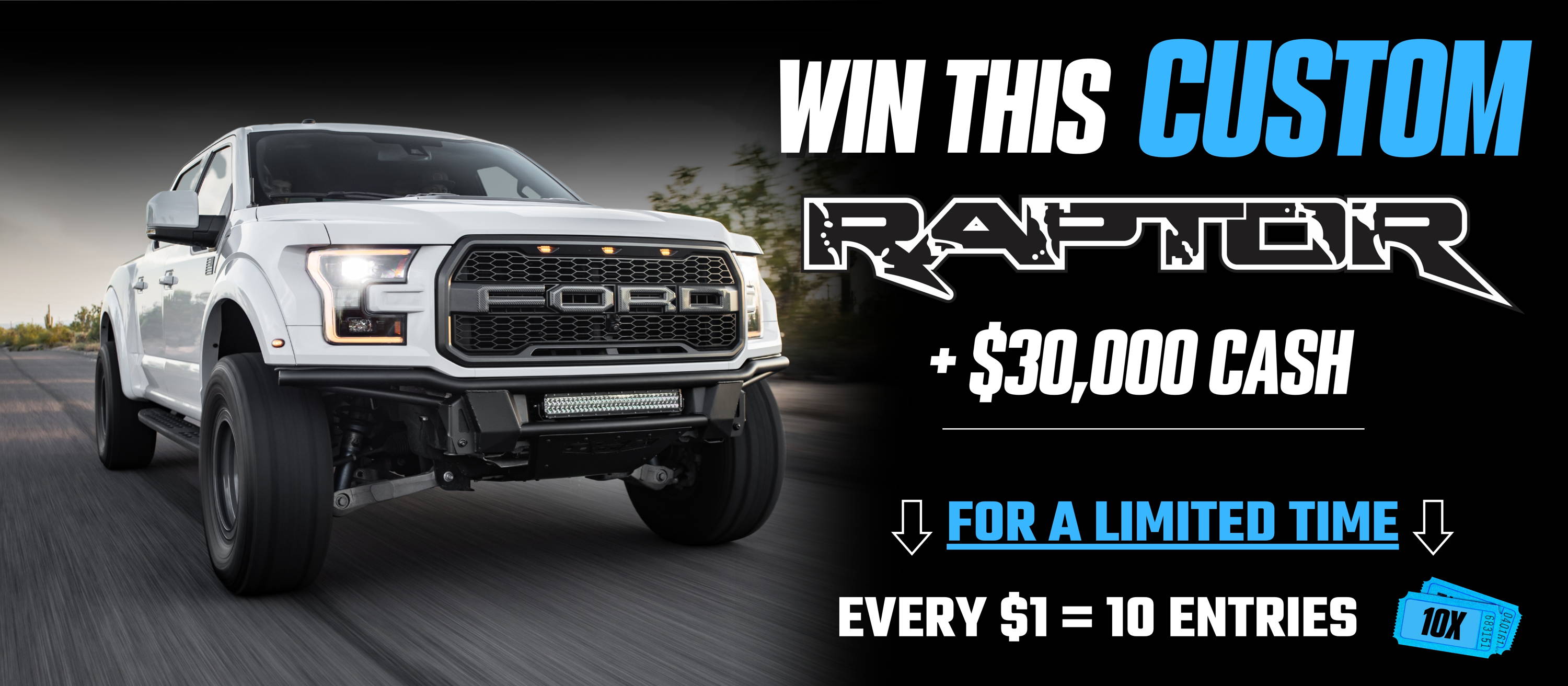 Every $1 spent at CLUTCHTRUCKS.com will get you 1 automatic entrY to win our CUSTOM BUILT FORD RAPTOR AND $30,000 CASH! Just Pick out ANY your favorite products from our website and you'll be automatically entered to WIN. All it takes is one lucky entry to become our next winner!
At the end of the giveaway period all entries will be sent to our 3rd party sweepstakes company (the largest in the U.S.) to conduct a random computerized drawing and select the winner! After the winner is drawn we will call them LIVE ON FACEBOOK AND INSTAGRAM!
Once you are announced the winner we will arrange a date to have you flown out to our HQ in Arizona to pick up your new FORD RAPTOR + $30,000 Cash!